Technical Service
In DIGITAL CODE you have your ally to solve the computer problems that may arise on a day to day basis. We help you and offer support in the following areas:
In our workshop we can solve any type of problem with your equipment, both hardware (replacement and repair of components) and software (repair of startup problems, slowdown, virus and spyware removal, etc).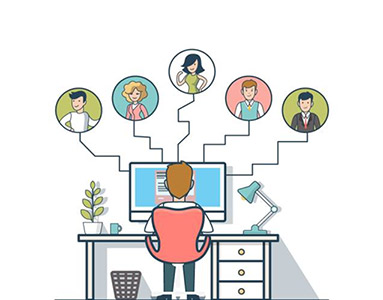 We repair any damage to your laptop: replacing screens and keyboards, repairing chargers, solving cooling problems, etc. We also solve software problems that may arise with everyday use.
If you have any problem with your Smartphone or Tablet in Digital Code we help you recover contacts and images from damaged devices, make backup copies and restore them, recover passwords, etc.
Through a remote connection to your computer we can connect remotely to solve problems without the need to travel.
If you prefer we can install and configure your equipment and peripherals in your company or home. A comfortable service to leave your equipment ready to work.
We carry out all kinds of work with computer files, such as text recognition, pdf editing, conversion of formats, creation and edition of documents, etc.
WE ARE LOOKING FOR THE EQUIPMENT THAT ADAPTS TO YOU - We listen to your needs and we propose a customized solution. Equipment with greater memory capacity, high speed equipment, a gaming aesthetic for your machine, etc. What you want! LAST GENERATION EQUIPMENT - we like to be up to date in this sector of computing that advances and changes day by day and thus offer you the latest computer equipment mounted to measure or last generation laptops.<br> DEVICES AND PERIPHERALS - We also have devices and peripherals that complement and improve your equipment.<br>
CONFIDENTIALITY
In DIGITAL CODE, we treat the data of your team with total privacy respecting the legal regulations.
SPEED
Bring us your desktop or laptop when you have any problems and we will find the most effective solution for you.
EXPERIENCE
We have computer technicians with more than 15 years of experience solving all kinds of problems.
COMFORT
We offer a collection and delivery service of computer equipment in your home or company.
PROTECTED ENVIRONMENT
In our workshop we work with the teams protecting them from electrical problems and data loss.
ALL TYPES OF DEVICES
We also repair software and hardware problems on mobile devices such as smartphones, tablets, etc.
We want to help you
If you are thinking about a new project, a different design, a website, an online store, buy a new computer or fix the current one in Digital Code we will advise you to choose what is best for you.